2550 N Lakeview Entry Foyer
Oiled bronze double entry doors add a welcoming warmth to the refined material pallet.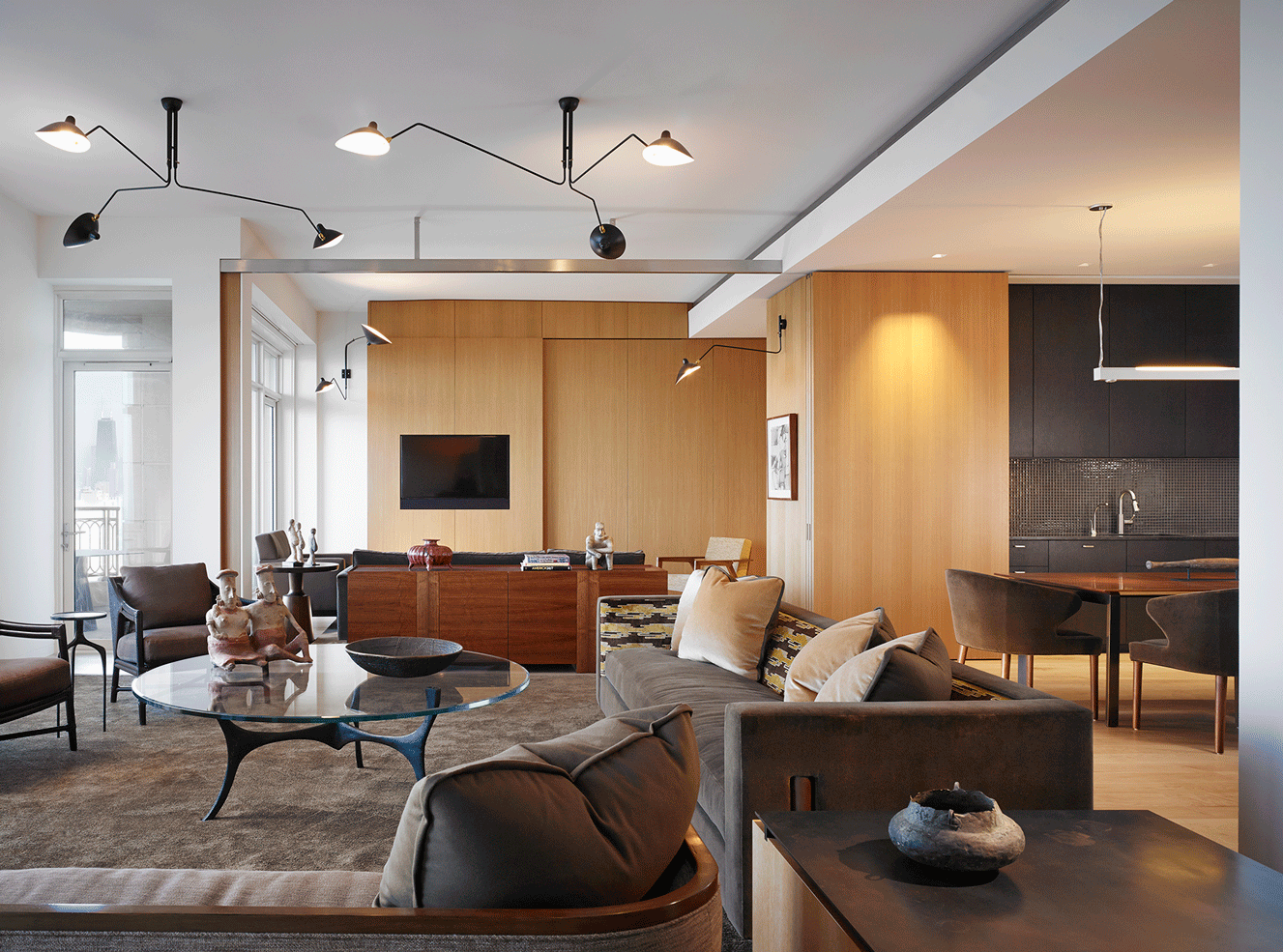 2550 N Lakeview Convertible Guest Suite
Hidden siding doors can be deployed to define a guest suite complete with full bath. Otherwise the area reads as an extension of the living space.
2550 N Lakeview Living Room
A view down the main living space toward the theater. Enclosed in glass to minimize view obstructions, acoustic curtains help temper sound when watching the Big Game.
2550 N Lakeview Dining Room
The dining room merges with the living space in an open plan concept. When entertaining guests, shades can be lowered in the kitchen to obscure dirty dishes and food prep from view.
2550 Lakeview Residence
A refined material pallet rounds out this residence customized from a three bedroom to a one bedroom with a convertible guest suite/living room extension, theater and generous master suite in a new condominium high-rise.